About Us
Building Upon Tradition
Select Homes is a company building upon tradition… a tradition of value, quality craftsmanship and homeowner satisfaction. We put your priorities at the top of our list. Our attention to detail, impeccable controls and detailed schedules ensure your home is not only well built, but on time. Every member of the Select Homes team – from architect to customer service representative – is dedicated to making your new home all you dreamed it would be. Our greatest sense of achievement comes from being entrusted with the privilege of bringing you home.
The Select Homes Team
Since 1986, Select Homes has been building homes for the Seattle area with a commitment to quality workmanship and outstanding customer care.
Randy Clark
PRESIDENT
Randy started his own home building company at age 19. Drawing from his years of experience and commitment for excellence, his leadership has guided the company through the complexities of the building and development business with great success. As a past board member of Master Builders Association of King and Snohomish County, Randy remains committed to promoting the integrity of the home building industry. That commitment has fostered a positive work atmosphere and pride in workmanship. Under his leadership, Select Homes has ranked among the top 20 builders in the Puget Sound.
Doug Wrigley
VICE PRESIDENT/CFO
Doug joined the Select Homes team in 1999 bringing with him valuable financial and managerial expertise. A CPA and with over 25 years of business experience, his focus is on operational and financial efficiency ensuring a cost effective operation.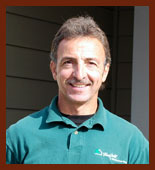 Gary Klick
OPERATIONS MANAGER
Gary is approaching his 20th year with Select Homes. During his tenure, Gary has supervised the construction of over 1,000 new homes. Gary's positive attitude and outstanding dedication to the job ensures that Select Homes runs smoothly and on schedule.
Aarron Cummings
SUPERINTENDENT
Aaron has over 17 years of construction experience. He supervises new construction and also works in land development. Aaron works hard at making sure our new homes continue to be built with the quality craftsmanship Select Homes is known for.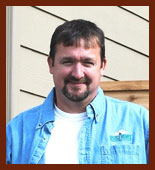 James Tilton
CUSTOMER SERVICE MANAGER
James comes to Select Homes with over 15 years of construction experience. He is at the helm of our Customer Service Department and excels at directing the warranty operations. James responds to our homeowner requests with professionalism and promptness.
©2022 Select Homes, Inc., Lynnwood, WA